Child Care Teachers That Are Truly Exceptional
Mary Poppins Has Nothing on Our Child Care Teachers!
The Process To Find Our Child Care Teachers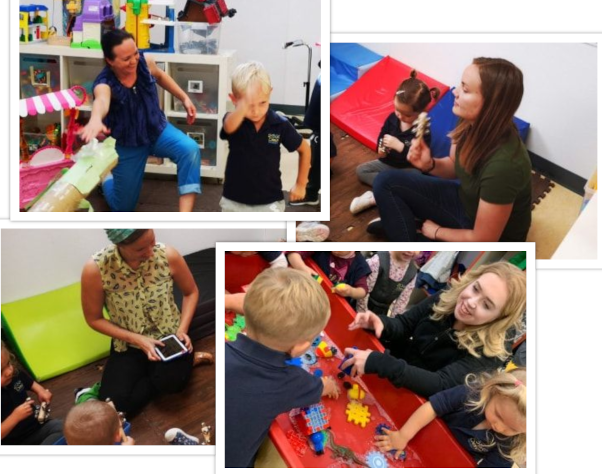 The right child care teachers are very important to many parents. They are with your children all day. They guide them, care for them, teach them and even feed them. Getting the right teacher in our school is important. Our hiring process is one of the most comprehensive in the child care business. Take a look.
Potential child care staff must have a well done, professional resume. A cover letter is a MUST. This ensures that they care and put time into their job. If the potential staff put time and effort into their resume and cover letter. Then they will put time and effort into your child.
We call to do an over the phone interview. Simple questions but important ones to weed out people.
We then invite them to our child care centre to have an in person interview. This is usually an hour and we ask a lot of personality type questions and really get to know the person.
Next, we ask them to volunteer 2-4 hours of time at our daycare school. This can be done on the interview day or a few days later. This is a huge opportunity for our current child care teachers to evaluate the new potential teacher. We also watch them on camera.
Now we get the teachers that were with the volunteer and ask them what they think. Their opinion matters. We ask them to watch the volunteer for safety of course but also how they interact and how they fit into 2000 Days Daycare.
References are called. But not just to their colleges or friends. We  call their last place of work. Ask a lot of questions and get a good idea how they work and why they left.
We put it all together and decide. If we hire, then they are on a 3 month probation. If we think they aren't a good fit for our childcare center then we will pass and move onto someone else.
What a process huh? It is time intensive and very thorough. Does that mean we have no turn over or that all our childcare candidates are perfect? Heck no! But we strongly believe that using this process gets us the some of the best staff we can find.
Now That Your New Childcare Teacher Is Hired…Now What?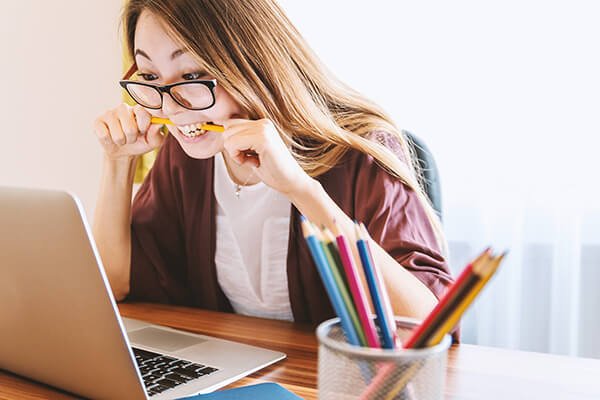 Great question! 2000 Days Daycare is a daycare school. As you might have read. That means there is a lot going on here. To how we teach the curriculum to how we deal with emotions. You can read about our child care curriculum here.
What that means for your little one is that they not only need an amazing new teacher but also a lot of training on top.
So that's what we do! Every new child care teacher has to go through a 2 week training course that shows them the basics.  How we implement Jolly Phonics, Science, Dance, Yoga or Kindermusik.
We want all new teachers to get this done as soon as possible so we give them time and help them to finish so they can be on the same page as the rest of our daycare.
During this training they are also in the classrooms with the children to learn names, faces and routines. Other teachers really help out here to make the new staff feel welcome and get them caught up.
It's a combination of online training, in class training and asking a lot of questions. Marlene, the owner, is always around to help guide the new staff. So is our head teacher.
The training we give every new staff takes about a year to get everything implemented and have the staff truly feel comfortable. But many of our childcare teachers get on-board and working like a veteran staff in a few months.
We also make sure all child care teachers complete 15 hours of early learning education each year. That is on top of all our workshops and PD day educational material. To say our teachers have a great education and understanding of early learning is an understatement.
You will have the very best childcare teacher looking after your litte one and teaching them how to be a well-balanced and educated little person. We make sure of it with a lot of time and effort into each and every staff.
Our chef is amazing! And you'll think so too once you taste the food and know how easy they make your day. Having wholesome, delicious food made by a professional is incredible.
Parents tell us again and again how much they appreciate a professional chef at our child care school. One of the main reasons is convenience.
Parents love the fact that they don't have to waste time or brain space on what to feed their child for breakfast and lunch. We serve a hot breakfast and amazing lunch to your child.
We also have a healthy snack in the afternoon to keep your little one going for the remainder of the day. We do a lot here at the child care centre and your child will be hungry.
The convenience of a child care chef is great but it means nothing if your child doesn't eat. Luckily we have an amazing menu with nutritious and delicious food.
Our chef is trained to follow certain guidelines and recipes. Those guidelines are:
If you must use sugar it has to be minimal for flavor
Whole wheat and whole grain only
Everything must be from scratch with a few exceptions (canned beans and what not are allowed)
They must follow the menu we created together to ensure everyone is on the same page
The chef has to follow all allergies and note them
A vegetarian option must be presented for each meal
As you can see. The chef has a lot on their plate. Ha! Like our child care teachers they get training and 3 months' probation to make sure we're all a good fit.
Not only do we look for a chef that knows how to cook but we look for someone that can be a part of our 2000 Days culture. Like cooking for children and are a team player.
We Truly Appreciate Our Amazing Staff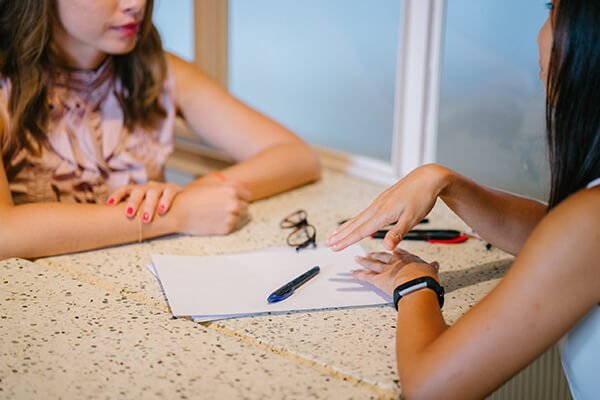 Once thing we would like to say is that we wouldn't be here if it wasn't for our amazing childcare teachers. They work very hard to make sure your little one is getting the very best child care they can.
Early learning staff don't just teach your child everyday. They also change diapers, feed your little one, play with them, take them on outings, clean up after them, put them down for nap… and so much more.
Daycare staff have a lot of hats to wear. It can be a difficult and unrewarding job sometimes. Things go wrong and days can be long. Especially with 18 hyper toddlers running around.
Parents have bad days. They sometimes come in and can make the staffs day a little bit harder. Managers have bad days and can do the same.
But one thing we can say. We pull together and get through it. We're always hear to talk to each other and help our staff out. Benefits have a psychologist and we encourage self care time for each and everyone of our staff.
We make sure they take vacations because they deserve it. We close for the holidays to make sure everyone gets family time and much more.
Our staff are appreciated by the owners and management. We'll go out of our way to make sure our child care staff know we truly appreciate them.
Our parents have told us through surveys and just talking to us how exceptional our staff are. And we 100% agree. Our child care school would not be what it is without them. Read and get to know all our childcare staff here.