2000 Days Daycare Curriculum
Social-Emotional-Language-Cognitive-Physical
What Is Your Teaching Philosophy?
---

Our name, 2000 Days Daycare says a lot about our teaching philosophy at our daycare school. 2000 days is five and a half years. We know through a lot of new research just how important it is to stimulate a child as early as possible. The more experiences, learning, play and socializing they do early on sets them up for success later in life. Our 2000 days train above shows that this can be broken down into 5 categories. Social, Emotional, Language, Cognitive and Physical. Our entire curriculum is centered around this concept.Our daycare school doesn't just focus on pure academics.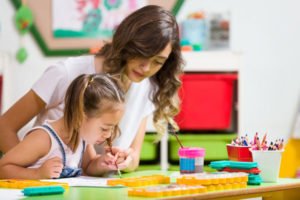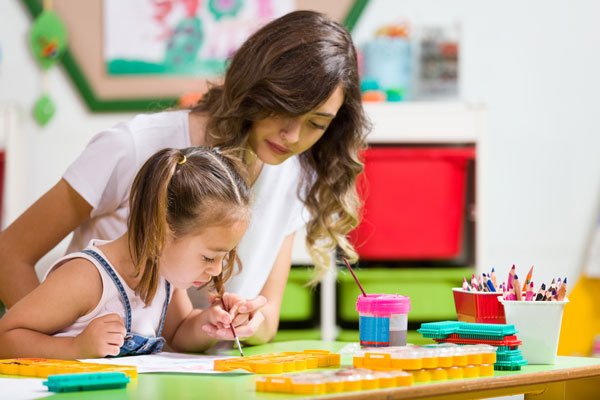 Your children need all these brain development categories to be in balance. You need to be social and have friends and connections to be happy and maybe get a good job in the future. You need to be emotionally well adjusted to succeed in all aspects of life. You need good language skills to communicate. Physical health for anyone is the foundation of your life, when you're sick and tired being happy is difficult. And finally cognition is the set of all mental abilities. This brings everything together and is as important as physical health. Balance is key to a happy and successful life. And starting early is more crucial to your child ever. Find out more about why the first 2000 days are so important here.
Why This Curriculum?
---
At 2000 Days Daycare we want the very best for your child… just like we do for our own. In saying that we did not make up a curriculum from things we thought worked or methods we liked for no reason. We spent over 8 months researching, searching and talking about all the best teaching methods for children ages 1-5 1/2.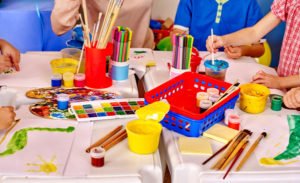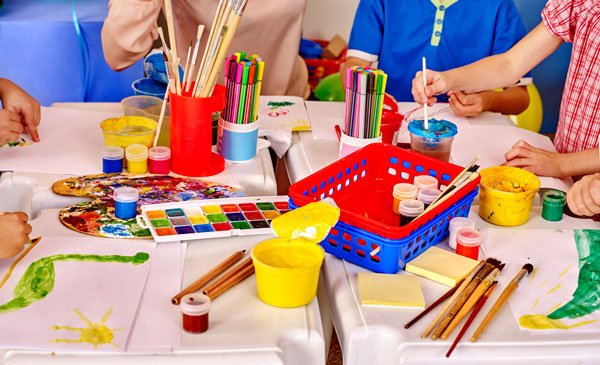 After an exhaustive search we found the teaching methods we use today. This was not by chance or because we thought it looked good on a website. We chose everything we have in our curriculum to be research based and truly effective. Yet we wanted it to be fun and engaging so children want to learn and we spark a love of learning for the rest of their lives.The curriculum we put together is proven with years of research and used for many years (some of it for over 40 years). We wanted our own child to have the best education that he could get in his early years. To have a great curriculum you need a great foundation we start with HighScope.
HighScope – The Foundation Of Our Curriculum
---
HighScope is the strong foundation that we start with and the place where the rest of our curriculum sprouts from. With a huge 50 year landmark study and a lot of research to backup why HighScope is amazing; we were confident that this is the best foundation for any curriculum. HighScope is an approach to learning that we call active participatory learning"; which is a fancy way to say very hands-on. Our students have direct hands-on experiences with events, people and objects.
Our choices and interests are the core of HighScope. Our students use their interests and choices to make learning fun and interesting. Our Teachers empower our students to make choices, be confident and use their interests to learn about the world around them. HighScope is the perfect foundation for our entire curriculum with a proven track record, strong research and child centered teaching. For more detailed information on HighScope and how it can benefit your child please click here.
How Does Our Child Care Curriculum Work?
---
As mentioned above we use the fantastic foundation of High Scope and then build from there. Our teachers get a scaffold on what academic and extra-curricular components need to be taught that week. An example is math three times a week or yoga five times a week. Then using the children's interests they would plan for the week. An example would be that many of the children are curious about the class fish so we focus our math, yoga, and art around fish in general. All our teachers get planning time weekly and get additional training on our teaching methods and philosophies. This open ended yet structured curriculum has been very successful in teaching our children and giving them the very best 2000 days we can.
Click On Any Part Of Our Curriculum Below To Find Out More
Literacy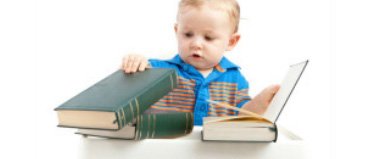 Jolly Phonics
At our daycare school we use the Jolly Phonics method to teach reading and writing. In tandem…
Math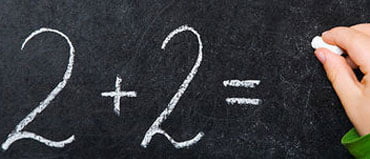 Math
We use HighScope math to teach our students numbers, counting, shapes, units, measuring and…
Physical Education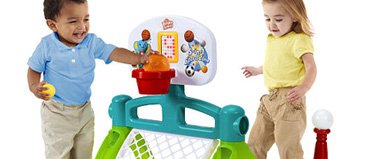 Sports
Have you ever wondered if you child knows how to throw a ball correctly?
Or hold a bat? Or…
Creative Arts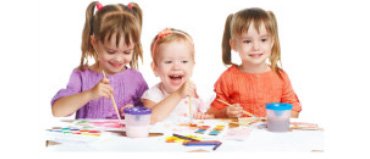 Creative Arts Program
Whether it is a Picasso, Monet or a finger painting by your little one; art is loved by all…
Music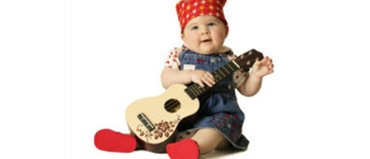 Kindermusik …
Like creative arts, academics and physical activity we believe music is something all children…
Yoga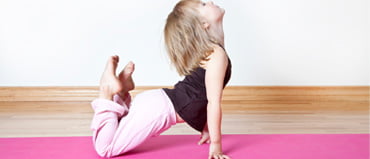 Yoga
Yoga can be relaxing, healing and a lot of fun for our students. Our own child loves doing yoga…
Language Arts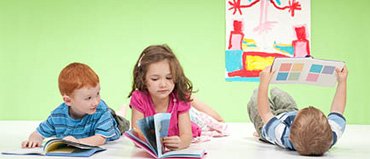 3 Language Fundamentals
We all know how important languages are. They are our main form of communication. We also know…
Social Studies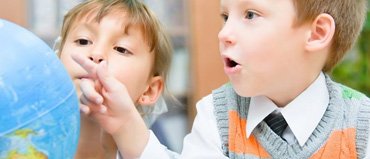 Socialization
Many of our families know how important academics are to success in life. Many also know that…
Science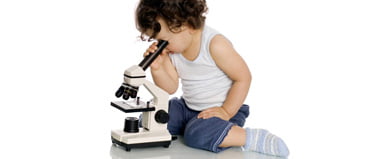 The Sciences
Children have an almost unending curiosity and imagination. Children are always asking…