Daycare Curriculum Customized For Your Child
Our Daycare Uses The Best Educational Methods We Could Find
Daycare School. What's That?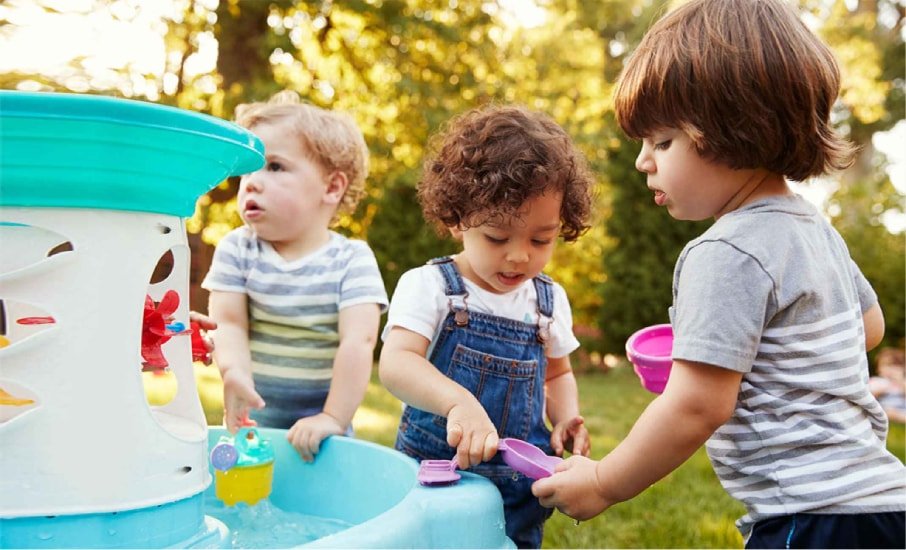 You probably imagine a daycare as just a place to drop off the kids. Have them do some colouring or even watch some shows and they pick up at the end of the day.
This is just play. We love play but we think your child need more. We hope you do to. Our Calgary daycare school is so much more than a simple daycare.
Yet a school is too rigid and formal. It works great for children that are over the age of 6. Sitting at desks and writing or reading works well for older children. Well maybe not boys but we can touch on that subject another time.
This method of teaching doesn't work so well with the younger years. Younger children have a limited attention span and wouldn't learn well in a static environment.
How does this benefit your child? It's academics for little ones. Our daycare puts in a lot of effort into making sure your child learns. Don't get me wrong they have fun too. But we try to get them to learn while playing.
Children under the age of 6 have a short attention span. 15-30 minutes. If you've been around little ones you've probably seen this. The activity matters a lot too. Screen time could get there attention for hours but eating something could be 2 minutes.
 Sitting at desks won't work. Having them sit and write for 20 minutes doesn't work. We have a much better way. A daycare school.
What's a Typical Daycare School Day?
Your child comes in like and gets dropped off by you. They get settled and have a morning routine of songs and just settling down.
Our mornings and the end of day are always about getting everyone settled and waiting for all our little friends to arrive. Since parents drop off and pickup at different times we strive to start classes when all our children are there.
Our academic and learning day usually starts at 9am and ends at 4pm. Our daycare is flexible with this and parents get to see the daily plan for the week.
Once our day gets truly started your child will learn from Jolly Phonics, Kindermusik, Science, Math, 3 languages and more. Read about our daycare curriculum here.
Our chef makes them an amazing lunch, breakfast, and snack. Feeding the brain is especially important for younger children. And having a high quality, delicious meal is key.
Our little ones go outside at least once a day. As long as the weather at the daycare is decent. If it isn't then we have a gym to make sure they get some movement in. Sometimes children just need to shake the sillies out.
It's a busy and fun day. Your children are stimulated and have a great time. Many times I've seen children crying because they just don't want to go.
The way we make this work is because of our amazing facility and thorough planning.
Daycare Planning. It's Very Important.
Another critical part of our childcare school. Our planning. Every teacher gets time to plan their classrooms week. All the teachers in the room get involved and work on the planning.
You're probably thinking that planning happens at every daycare in Calgary. And you'd be right, it does. But how much? It's not a lot. Or its up to the daycare worker to find the time.
We know how important it is for your child's development. We make sure we give the teachers time to plan. Even an hour or 2 a week is much more than most daycares give. And we strive to give as much as we can.
Planning your child's day and week makes all the children's time at 2000 Days fun and academic. Your child knows what they're going to do and a solid routine helps them thrive.
Does It Look Like A School?
Yes. It does.
We have a long hallway with classes on each side. A security door at the front to make sure your child is safe and stays that way.
Our school is on one level. Why should this matter to you? Well, some daycares are on multiple levels with many stairs. Not ours. We have everything on one level so the chance of an accident is low.
Physical play. Yes please! Your child will want to run around and burn off some energy. We have a huge outdoor area that is enclosed in by a fence. Very discrete and quiet. Real grass for picnics and a paved area to ride bikes. We even have a beautiful tree!
What if the weather is terrible? It is Calgary after all. No problem. Your little one would just go to our gym. A large flex room with a jungle gym and tonnes of room to run around.
The school has small class sizes like most schools. Both in physical space and the amount of students we accept per room. Instead of one large room or large open spaces we have classrooms.
Your child would move up from PK1 (1-2 year room) all the way to PK4 (4+ room). Each year learning more and doing more difficult academics. Staying with there peers of the same age.
And just like a regular school our childcare school has a graduation. Every year in June our PK4 students graduate at a beautiful off-site location.
They wear caps and gowns. They make a speech and its an amazing time for the children and for you. Parents love it more then the kids we think.
It's a great way to send the children off to their next chapter in life and "grow up" to the next big thing. Leave the daycare school behind and start school school.
But our school would be nothing if we didn't search high and low for the perfect curriculum.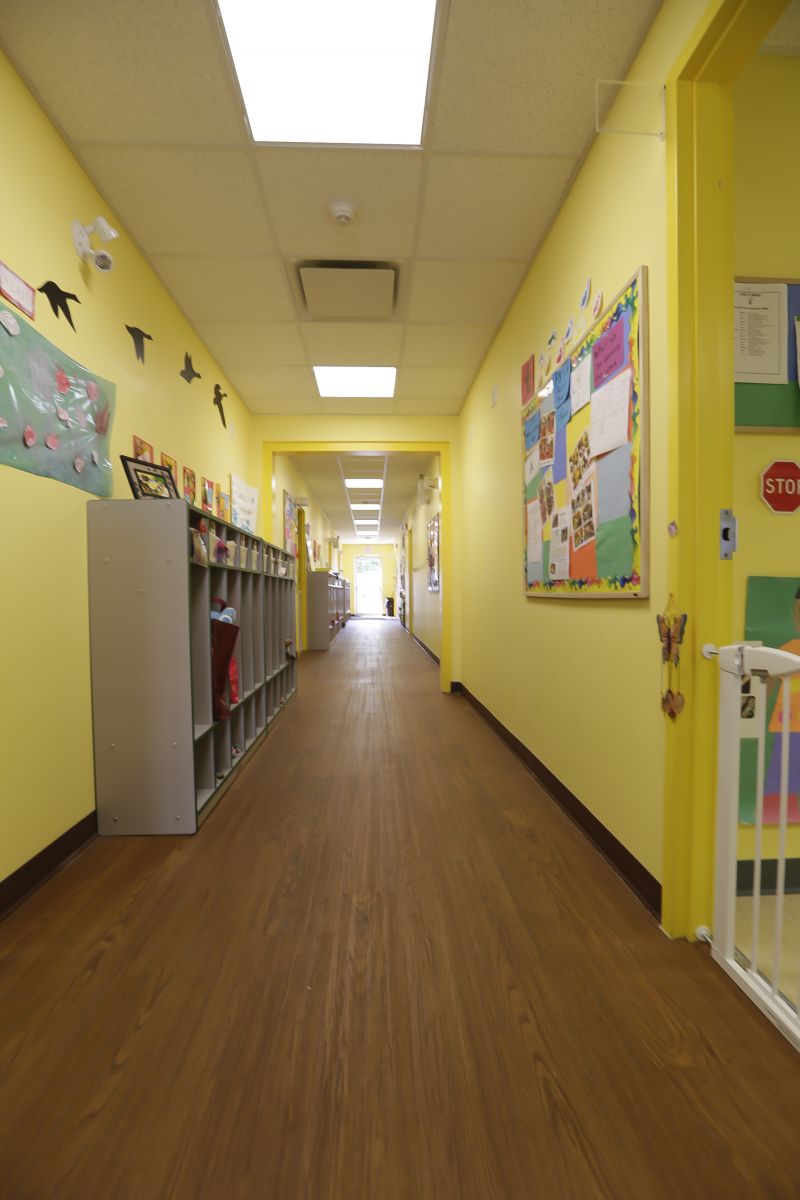 Finding The Perfect Daycare Curriculum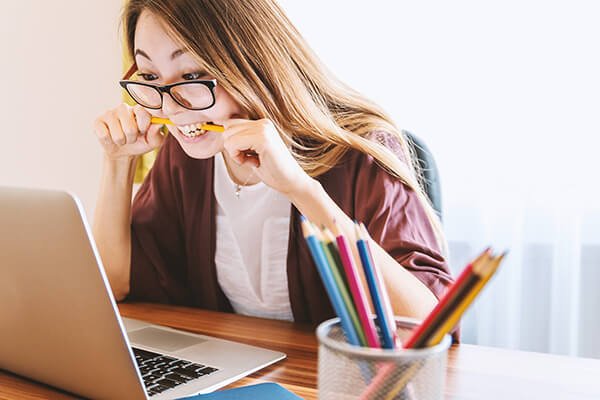 There is no perfect daycare curriculum. Heck, there are many that are just a sheet of paper and that is supposed to keep the children stimulated all day.
We took a year to research and look for many different curriculums and daycare programs. We noticed that anything pre-packaged just didn't cut it. We also didn't want to recreate the wheel by creating something from scratch.
Like all things we decided to take the balanced approach for our daycare school. We purchased or asked permission to use a few different methods and programs.
We had a couple criteria. They had to work for children under 6 years and they had to be evidence based. This lead us to HighScope, Jollyphonics, Kindermusik and many different extra-curricular activities.
We added science and math in a different way. Math and science are all around us, so we teach it throughout the day.
Our daycare also mingles and combines many different areas. An example would be having children finger paint and teach them that yellow and blue make green. Or to try their hardest to draw an S with their fingers.
If you want to get more in-depth about our daycare curriculum, click here.
Why Is A Daycare School Good For My Family?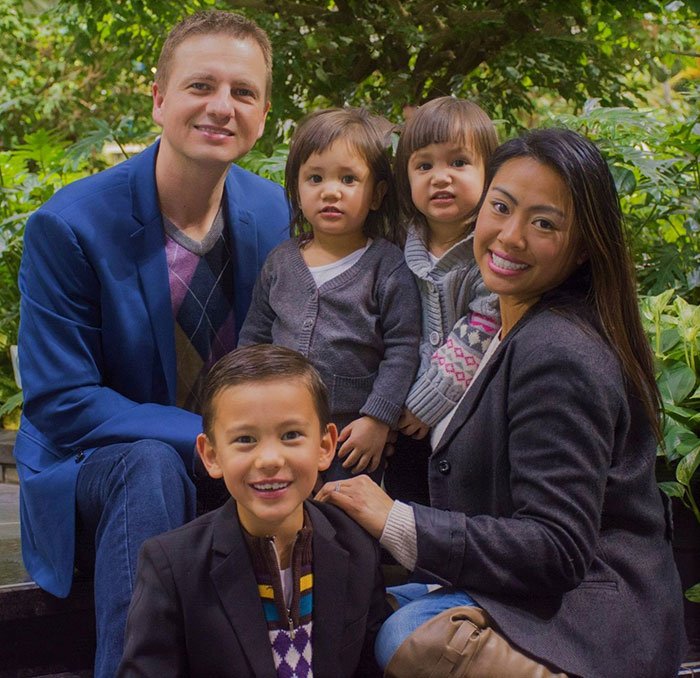 This is amazing for your family because you know that your child is getting an education. Not only academics but everything else to help them become a happy, balanced and intelligent adult.
We brought everything we could to our daycare school so parents can just drop off and worry about their work day and not about whether their child is getting quality daycare.
We did all the research and work to find the best for our curriculum. We spend time and effort training our teachers to teach the children our curriculum. Even make sure our food is high quality so the kids have energy to learn and have fun. All you need to do is drop them off.
You want the best for your child. We know that after talking to literally hundreds of families. What parent doesn't? We want the same for our children.
We created 2000 Days so you and your child get the best without compromise and without paying exorbitant tuition fees.
Let us show you around. Please book a tour today.