Calgary Daycare & Child Care School
Daycare Near Me? We're Central Calgary. So Yes We Are.
Our Daycare School Is Fully Open With Even Better Safety Measures Than Before
Is Your Daycare Near Me? Find out!
Our state of the art facility is located a minute from Chinook Mall, 5 minutes from downtown and a 10 minute walk from Chinook Station LRT.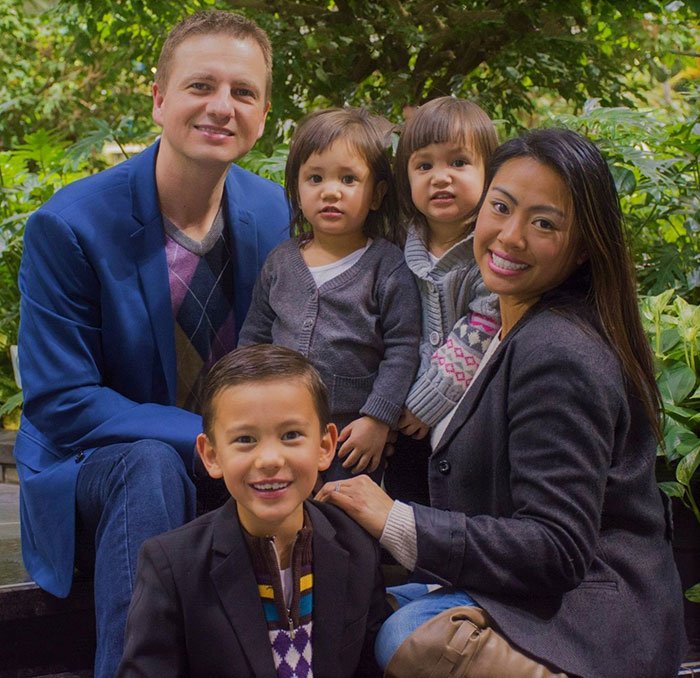 We Wanted Our Son In A Great Calgary Daycare
But we struggled to find something amazing so … We built our own using over a decade of child care experience. We wanted a safe, nurturing environment that was more than just a typical day care. We wanted our son to truly learn, socialize, AND have fun. We are more a school than a day care… much more!
How to Find the
Right Child Care
for Your Children
We created our own list of what was important to us and ensured that all of those qualities were present when we developed 2000 Days Daycare.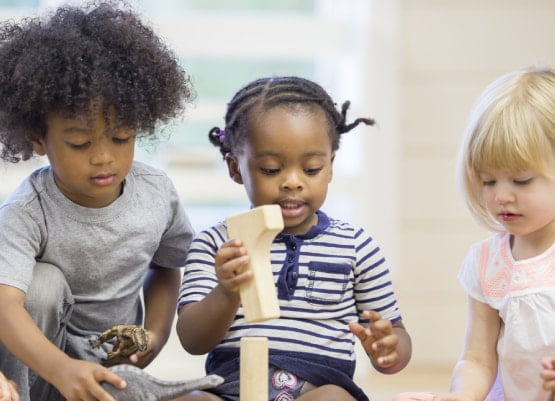 Daycare Safety & Security
You, as a parent, need peace of mind that your children will be safe and secure while in the care of someone else. Our childcare building is secured with an automated FOB (frequency operated button) entry door, and our employees are all trained in safety and security measures in the event of a threatening situation.
Stimulation
Your child likely has a lot of energy to burn each day, and this is natural. We make sure that our environment is stimulating and engaging through our daily child care curriculum which is an amazing balance of academics and play. So your child can do what they are great at – being a kid!
An Environment of Love and Respect
We work hard to ensure your child is in a kind and loving environment, at every moment that they are in our care. We treat your child with respect and talk to them at their level. No time outs here. We teach empathy and sympathy to our students.
Your Child Gets More Attention
Smaller Classes Means More Care For Your Little One
We ensure that our teacher to student ratio is maximized to ensure the best learning environment for the children in our care. Low ratios mean that more teachers are looking after fewer students. There is a mandated ratio for how many children one person or center can look after, which is set and enforced by the government. The vast majority of daycares and other early learning schools follow this ratio, which varies by age group. We do more!
Dedicated Nap Room
We ensure that our center operates lawfully and abide by all local ordinances. Further, we make sure that our teachers are learning and growing too by engaging them in weekly training on applicable teaching methods and philosophies. This ensures we are keeping up with the times and always offering the latest and greatest methods and practices at our school.
Parent Testimonials
Perhaps the greatest gift that a parent can provide to a daycare is the positive word of mouth. References can go a long way, and parents love to hear from other parents. Let us know if you would like to chat with a family directly. We'll be happy to make an introduction.
Clear Communication
Our staff will take the time to update you on your child's day so that you can celebrate their accomplishments each evening. We believe that consistent and clear communication between our teachers and management team, parents and guardians is essential. We provide regular communications through a daily report that tells you everything your child did for the day. Instead of online web cameras that you watch, we use a daily report that is secure. We think you'll love it as much as we do because our families love this tool. It's a treat to get your child's entire day on your computer, phone or email.
Healthy Nutritious Meals
Our child care school has an incredible chef on site. They make nutritious, family style meals daily. With a hot breakfast, hot lunch and delicious snack.  Your child will have energy to take on our fun and academic environment. Do you like lasagna, teriyaki broccoli or chicken veggie alfredo? Your child will love it and you might stay for lunch. You are always welcome!
Childcare isn't just about having fun and learning your numbers. Knowing to eat healthy and keep your brain fueled us also an important part.  We provide that in spades. Book a tour and meet our chef!
Child Care Cleanliness
Let's face it, children carry a lot of germs. It is critical that your child can spend time in a clean and sterile environment to stay healthy. When your child is healthy, parents can stay healthy too, which means less missed time at work. Our sick policies are some of the best in the industry and we strongly believe this helps lower how often our children and even staff get sick.
Make Your Child's First
2000 Days at Our Daycare as Fun and
Educational as Possible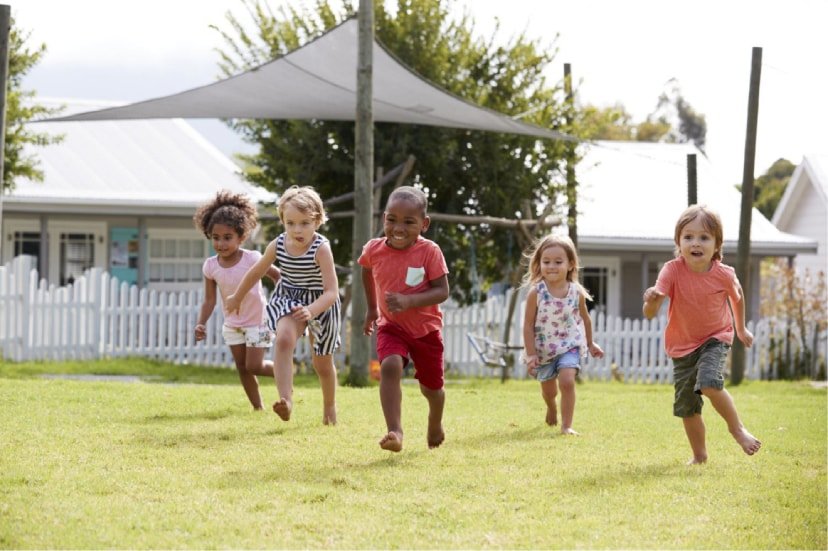 On average, there are only
2000 days
from when your child is born until they enter Kindergarten. And there are so many amazing and critical milestones that your child will encounter along the way.
During those critical early days, it is also important that your child develops soft skills, which are equally important as cognitive skills so that your child can be successful in school.
Fun and Educational Daycare
At our center, we incorporate play that teaches negotiation skills while ensuring the child is having fun along the way. We support parents in teaching rules, developing ethical reasoning, and developing critical thinking and problem solving skills.
By developing these skills early on, in those first 2000 days, your child will be better equipped to:
Communicate Effectively
Get along with other children
Control their emotions
Develop self-motivation
Think creatively to solve problems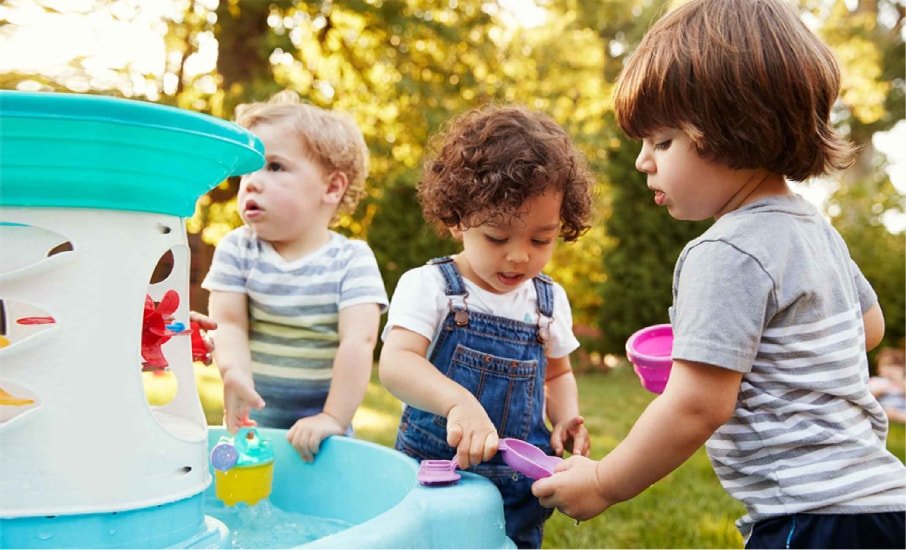 We have a certified cleaning staff that cleans the daycare nightly to make sure your little ones are playing in a clean environment
Give us a call at 403-319-2332 and we will be happy to answer any of your questions about our daycare.
We look forward to meeting you and your child, and we are confident that you will find the 2000 Days experience to be the one you have been searching for.
Proud Supporters of of childcare centre: