When parental leave comes to an end, it can be difficult to decide where to send your child for the day. Each type of childcare service can truly add so much to a child's life, from creating new friendships and socialization opportunities to providing an environment that guarantees educational success.
When it comes to childcare services, it may surprise you how many options there are. Each type of service is able to offer something unique, so while it's difficult to list them all, let's explore some of the more popular options below.

4 Types of Childcare

Daycare Centres
Daycare centres are one of the most common choices for working parents when it comes to daily care. Offering both half-day or full-day services, daycares provide services such as activities, naps, meals, and even possibly outings. 
Daycares understand that the first few years of a child are critical in establishing cognitive and soft skills, so they integrate educational curriculum into their everyday activities to ensure your child is getting the best care possible. So despite you being away for the day, you can feel confident that your child will continue to learn and grow, both mentally and emotionally.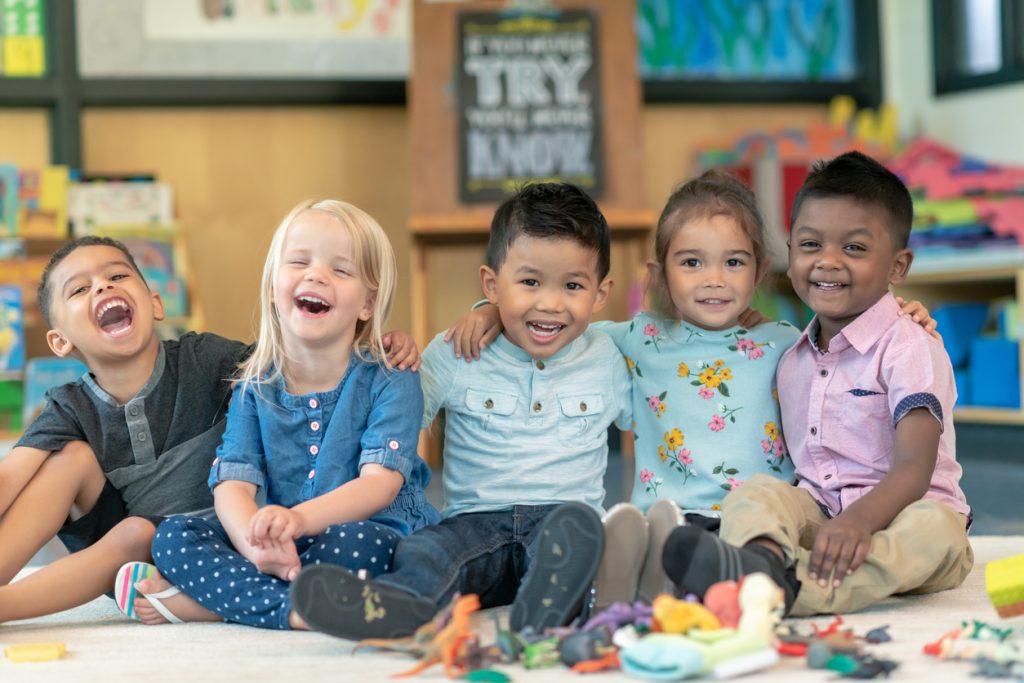 Day Homes
Day homes have a similar setup to daycare centres in that they offer a group care service while you're at work for the day. However, as the name suggests, day homes are run out of a person's home rather than an established business.
Day homes can be beneficial for those who need more individualized attention, as the space limits how many children are allowed to be accepted at a time. Additionally, the location may be more convenient, as they tend to be situated in residential areas.
Nannies
For those who are hoping to bring the service to them, nannies are a worthwhile option to explore. Nannies operate out of your own home, allowing your child to maintain their established routines and stay in a familiar space. They often become more involved with the family and may also be responsible for cooking and cleaning, in addition to caring for your child.
Babysitter
Babysitters are a classic, tried-and-true child care service. While not generally used for consistent, daily child care, babysitters allow you to take a day or night off while they stay at home and watch the children.
2000 Days Daycare is the daycare in Calgary SW, where your child will learn, laugh and grow. Our focus is to ensure that the first 2000 days of your child's life (the most important for development) are maximized. We provide the platform where your child develops the soft skills that can help them communicate effectively, get along with other children, control their emotions, develop self-motivation and help them creatively solve problems. As a family-operated and owned SW Calgary daycare centre, we give the extra time, attention and care that your children deserve, so they can develop the skills to excel at school and grow in self-confidence. Feel free to contact us at 403-319-2332 (Extension 1) or book a tour of our Calgary daycare today!