Even during stressful times, you want to know that your child is safe and secure. That's why you have to consider all the factors for finding the best childcare centre in Calgary.
This guide can help you with your search.
What To Consider When Looking At A Calgary Daycare? 
There is no doubt: your child is the best place to start your search. You know your child best, so think about where they will be most comfortable and look around to see what daycares are offering. Consider your child's age, the types of activities they enjoy, the number of children they will be around with and their food preferences.
From there, consider the following factors when looking at a Calgary daycare. 
A Positive, Educational Environment:
You want to know that your child will be in a positive and safe environment. Every time you drop them off, you know your child will be in good hands, happy and excited about their day. Look for childcare in Calgary that offers a warm, child-friendly atmosphere.
Good Communication:
Daycares that offer clear, concise communication promptly are your best bet. You don't want to be left out of the loop or miss out on key information because the daycare doesn't communicate properly. How they speak to you will determine how good their communication is.
Nutrition & Meals:
Registered day home providers are required to abide by the Canada Food Guide. That's what you want in a daycare. There is nothing worse than having your child fed poor food and nutrition.
Activities:
Are the facility and equipment clean and in good condition? Will the children be supervised? Is space arranged for children to choose activities freely? Will they be cleaned and sanitized to ensure COVID measures are enforced? These are the questions you should be asking when it comes to selecting a daycare centre.
Health & Safety:
We live in stressful times, so it is paramount that your child is safe and that child care providers have stringent rules and regulations for COVID. See how far they go with their protocols and how they adapt to the current situation.
The Alberta Government has information on what childcare centres should be doing during COVID. You can read about it here.  
Other factors:
You should also consider other factors that might impact your selection, such as:
Your work hours and their opening hours (can you find the time to drop them off?) 
If they offer after-school hours (you might need support at certain times) 
The location of the daycare centre (would you prefer a daycare in SW Calgary closer to home or to work?) 
The cost of the daycare centre (you can also see if you can apply for the Alberta Child Care Subsidy) 
How To Pick A Childcare Centre in Calgary 
Read Reviews About The Daycare
Check reviews from Google, Facebook and other sources to determine if the child care centre is up to standards. Studies provide you with valuable insight into how the centre operates.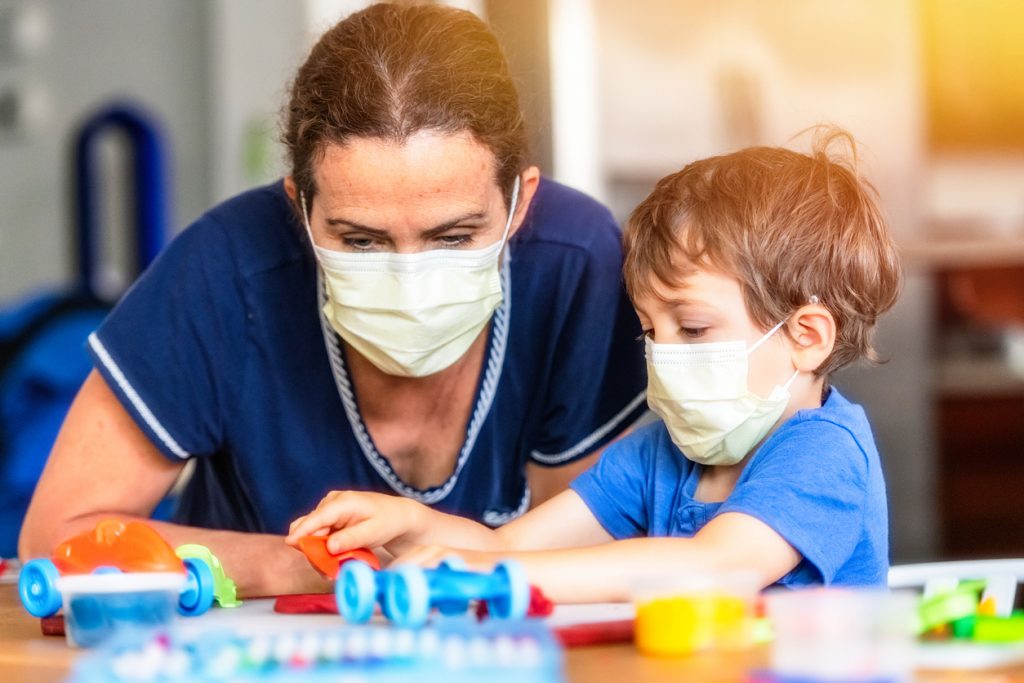 Speak To Other Parents 
Parents also have valuable ideas and information on where to send their children. Speak to other parents and gather their feedback about the daycare centre.
Visit As Many Centres As Possible
Visiting a child care centre allows you to ask questions and see first-hand the kind of care offered. Ensure you visit as many centres as possible and speak to them to ensure you are well-informed about your decisions. Only then can you find the Calgary daycare that's best for your child. 

2000 Days Daycare is the daycare in Calgary SW, where your child will learn, laugh and grow. Our focus is to ensure that the first 2000 days of your child's life (the most important for development) is maximized. We provide the platform where your child develops the soft skills that can help them communicate effectively, get along with other children, control their emotions, develop self-motivation and help them creatively solve problems. As a family operated and owned SW Calgary daycare centre, we give the extra time, attention and care that your children deserve, so they can develop the skills to excel at school and grow in self-confidence. Feel free to contact us at 403-319-2332 (Extension 1) or book a tour of our Calgary daycare today!