We've all been here before, looking for the best daycare in Calgary that fits your needs, budgets and future goals of your children.
With so many options available, it can be difficult to choose which one stands out from the rest. What makes it easier is having a list on which you can base your searches, narrowing down your list until you find the perfect one for your children.
We have that list for you below!
5 Things To Look For In A Calgary Daycare
Stellar Reviews
Reputation matters when it comes to daycares in SW Calgary. The better and more positive the reviews, the better the overall reputation of the centre. You shouldn't just look at online reviews but get feedback from parents with their children in the centre. Note down any good patterns and bad pointers to compile a list of what works and doesn't with the centre, so you get an overview of the place.
A Caring, Stimulating Environment
Is the environment engaging and exciting for the children, where they have an opportunity to learn and grow? You want a childcare centre that is going to be beneficial for your children in the long-term. How do you check this out? Observe the children and see how engaged they are in the centre. If you feel that the environment is great for children, then you'll get the idea that it works for your kid.
On top of all this, you have to make sure that the environment and centre are safe for your children. We're talking well child-proofed spaces so that nothing can go wrong.
(Learn about How To Apply for Child Care Subsidy in Alberta right here)
An Interesting Curriculum
This section might be a bit trickier considering that it varies both on what you want for your children and what you think will help them in the long-term. Speak directly to the childcare centre and ask for a curriculum. Is it loose and fluid or school-like and educational? Depending on how they approach their curriculum will impact how your child responds and develops as time goes on. It's best to find a happy medium, so your child is comfortable but also slightly challenged.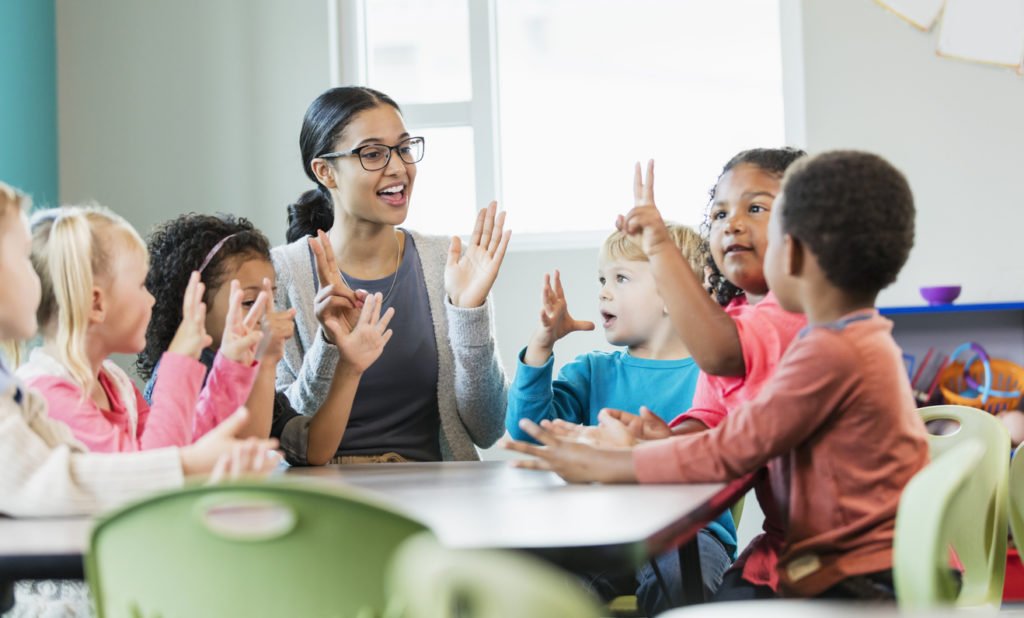 Qualified Caregivers Who Actually Care
Understanding the basic certification and training requirements that come with caregivers is crucial to determining if they are the right fit for you. Ensure that the teachers have a degree or two, have experience or are showcasing the skills during their development, and are trained in CPR and any other emergency procedures.
As for intangibles, such as personality, attitude and approach, observe them during a day. Look and listen to how they interact with children, their body language, and how they respond to particular situations.
As a side note, consider the child-to-teacher ratio. The more teachers, the more your child will get the attention and education they deserve.
(Wondering what "What is UCCB and CCB are?", read here)
Licensed (Or Maybe Accredited)
Licensing is a big deal when it comes to childcare centres in Alberta. Dropping off your child at one that isn't doesn't provide you with the scope of care and rules that apply to others. Therefore, make sure that the Government of Alberta licences the childcare centre. This ensures that the childcare centre is safe and abides by all official regulations.
2000 Days Daycare is the daycare in Calgary SW, where your child will learn, laugh and grow. Our focus is to ensure that the first 2000 days of your child's life (the most important for development) is maximized. We provide the platform where your child develops the soft skills that can help them communicate effectively, get along with other children, control their emotions, develop self-motivation and help them creatively solve problems. As a family operated and owned SW Calgary daycare centre, we give the extra time, attention and care that your children deserve, so they can develop the skills to excel at school and grow in self-confidence. Feel free to contact us at 403-319-2332 (Extension 1) or book a tour of our Calgary daycare today!